Hi gang! We have created a brand new gorgeous grey wolf partial suit, and it is for sale!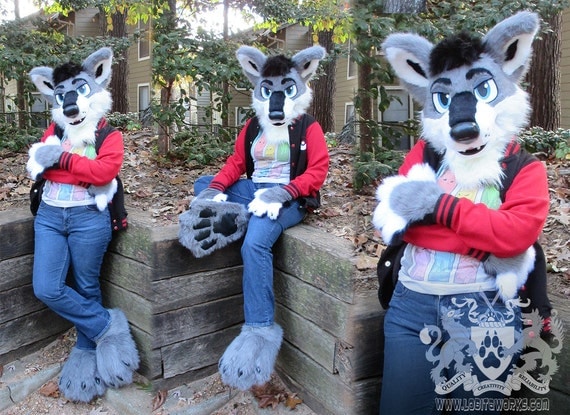 One size fits most, with custom resizing available as needed.
Check out the full specs, more photos, and price on Etsy! https://www.etsy.com/listing/476658008/wolf-partial-fursuit-calhoun-the-grey

Don't miss out on fursuit fun at MFF, FC, and the other winter cons! Get your awoo on!